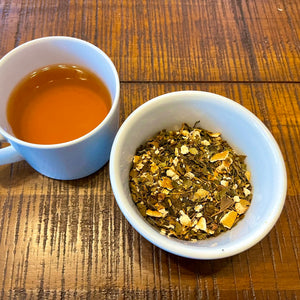 Apple Spice Chai Loose Tea (4oz)
Sale price Price $11.50 Regular price
Apple, cinnamon, ginger chai.
Autumn in a cup! Wonderful balanced blend of chai, apple, and cinnamon. Also has turmeric, ginger, hibiscus, rosehips, mango, peppercorns, cloves, and cardamom. There's just a little 'spice' to this but not too much. It's balanced nicely by the sweetness of the apple and overall blend of flavors.
Instructions: 2 teaspoons tea in 8oz of water, just off the boil. Infuse for 4-5 minutes. I am going 5+ with this tea for a stronger flavor.