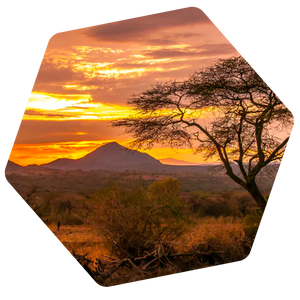 Ethiopia Sidamo Organic *Sold Out*
Sale price Price $15.00 Regular price $15.00
Strawberry, watermelon, milk chocolate.
A natural processed, organically grown coffee by a coop of farmers from Shantawene Village in the Sidamo region of Ethiopia. This coffee presents sweet, almost candy-like strawberry and watermelon notes with just a hint of milk chocolate. A really enjoyable cup!
Those fruit-forward qualities are enhanced by natural processing, where the entire coffee cherry is dried, allowing the fruit of the cherry to remain in contact with the coffee "bean" for much longer than the more common washed process coffee.
We offer this coffee as a City (lighter) roast to preserve the fruit-forward qualities which can be overwhelmed in dark and even medium roasts.
Ethiopia Sidamo Shantawene Facts
Body
Light/Medium

Acidity
Medium

Altitude
6,200 - 7,800 feet
Process


Natural