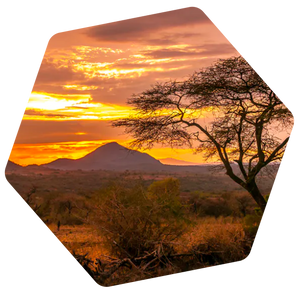 Ethiopia Gerbicho Rogicha **Sold Out**
Sale price Price $16.00 Regular price $0.00
Strawberry, dried cherry, floral aroma.
A highly-rated, berry- and fruit-forward natural (dry process) coffee from the Guji region.
Gerbicho Rogicha is a highlands site not far from Yirga Cheffe, and the coffee from this region shares many of the same revered qualities of its well-known neighbor. The farmers near Gerbicho Rogicha honor a long history of coffee growing.

We offer this Ethiopian as a City (relatively light) roast to allow it's complexity shine through.
Ethiopia Gerbicho Rogicha Facts
Body
Full

Acidity
Bright

Altitude
5,750 - 6,550 feet
Star Wars Character
Rose Tico
Varietals

Heirloom Cultivars