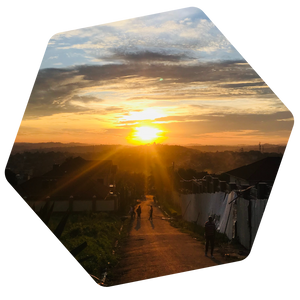 Uganda Mt. Elgon Fair Trade Organic *SOLD OUT*
Sale price Price $14.00 Regular price $0.00
Vanilla, raisin, fig, cocoa, brown sugar.
Our first Uganda offering, this coffee has something for everyone; whether you prefer medium roast coffee or darker roasts - your choice - and it is both Organic and Fair Trade certified.
This coffee is the result of 50 women producers growing coffee on the slopes of Mt. Elgon in the Bugisu region, members of a new co-op called "Friends of Mothers".
Enjoy a medium roast for notes of raisin cookie, cocoa, fig, with pleasant sweetness. At a darker roast this is bold but still balanced and smooth and works nicely as a single-origin espresso. Regardless of roast there is zero bitterness.
Uganda Mt. Elgon Facts
Body
Medium

Acidity
Full

Elevation
4,500 feet
Process
Washed

Roast Level
Full City (Medium) // Full City+ (Medium-Dark roast)